Apoyo a los cuidadores familiares de personas con demencia
May 1, 2023
|
5
Minute Read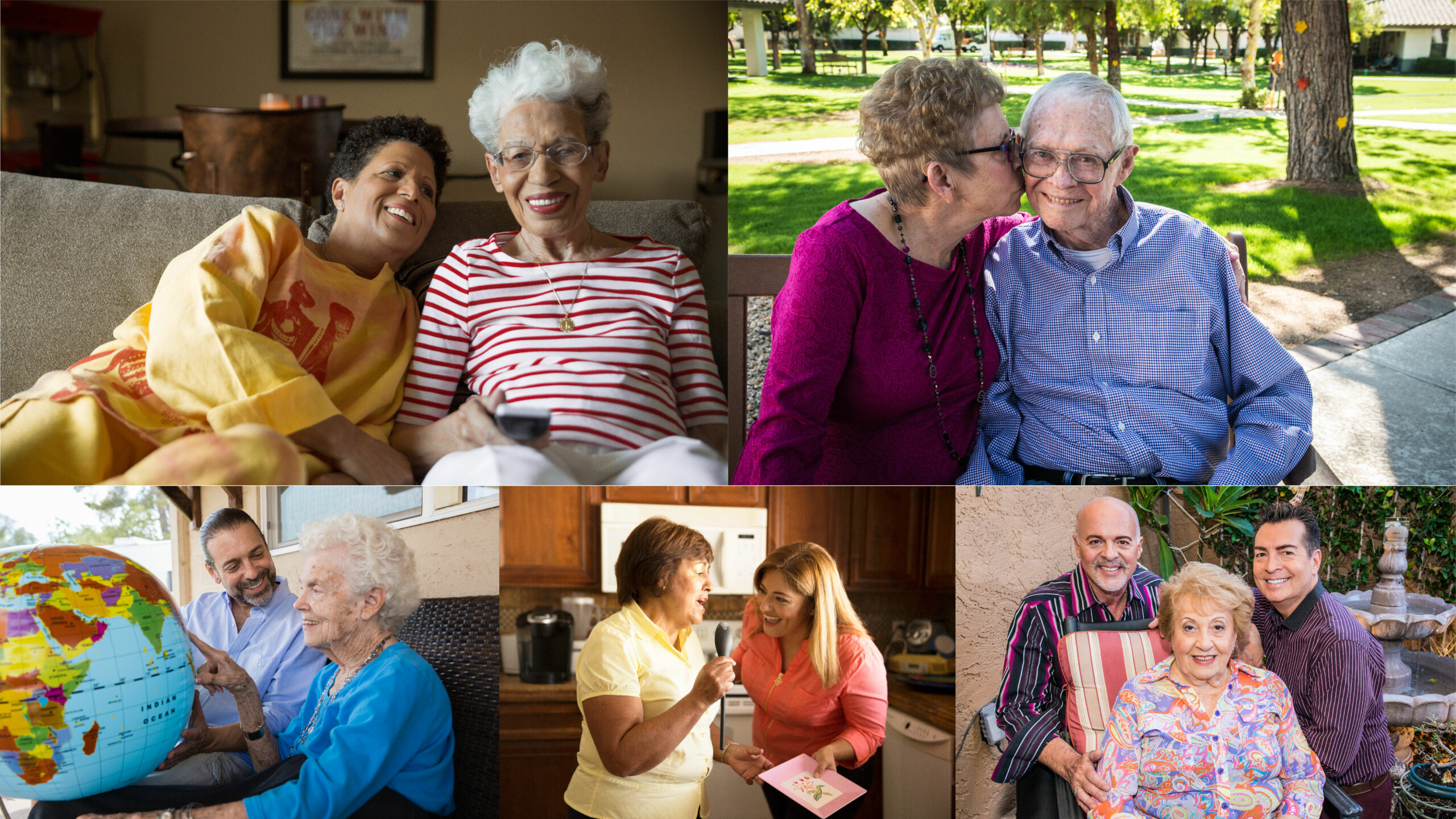 Encontrando Significado y Esperanza
Profesionales, cuidadores familiares y socios comunitarios están invitados a convertirse en facilitadores certificados de la serie de debates gratuitos, Encontrando Significado y Esperanza, de Duet. Este programa es una discusión grupal estructurada que capacita a los cuidadores familiares con herramientas para ayudar a reducir el estrés, y desarrollar la resiliencia medida que enfrentan las complejidades de la pérdida continua que conlleva cuidar a alguien con demencia u otro deterioro cognitivo.
Basado en el libro innovador, Loving Someone Who Has Dementia: How to Find Hope While Coping with Stress and Grief de Pauline Boss, Ph.D., esta serie presenta videos y debates que ofrecen ayuda para enfrentar los desafíos, las pérdidas y las recompensas de ser un cuidador familiar de alguien que está, o se está volviendo, psicológicamente ausente.
Únete a Duet para nuestra sesión de capacitación en persona, donde aprenderás cómo facilitar Encontrando Significado y Esperanza a un grupo de cuidadores familiares en su comunidad. Para detalles leer abajo.
Mira el Tráiler del Vídeo:
Detalles de entrenamiento:
Registro y más información:
Envíe un correo electrónico a Patty Fierro fierro@duetaz.orgo llame al (602) 274-5022, ext. 135
¡Becas disponibles!
Becas pueden estar disponibles a través de generosos fondos proporcionados por Jim & Mary Lou Bessette y la Dementia Caregiver Alliance, que se dedican a apoyar a los cuidadores familiares en diversas comunidades.
---
---