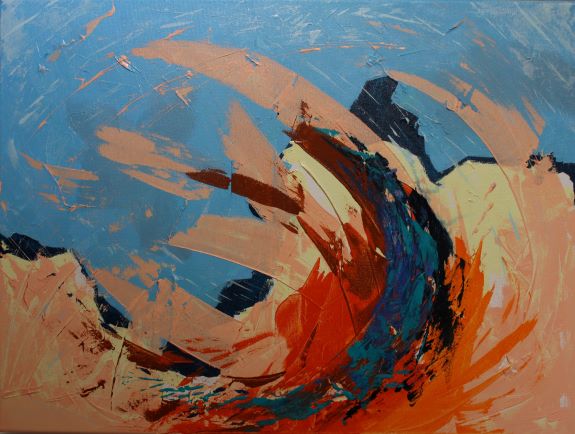 Summary
"Stories from a Caregiver" is a collection from the Meaning & Hope Institute that features the first hand experiences of family caregivers as they face moments of challenge and clarity along their journey to find meaning and hope.
"This series of short stories and the accompanying original art were created to document and share my journey as a dementia caregiver. If you are caring for a loved one who is challenged by Alzheimer's or another dementia, may they resonate with you while seeking meaning in your caregiving work and a better, brighter and healthier future. If this is your first time stopping by, I recommend starting from the beginning with Story #1: A Few Things I've Learned."
– Gerald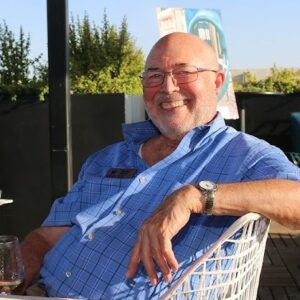 ---
Stories from a Caregiver: Love, Resiliency, and Renewal
Story #11: Million Dollar Smile
By: Gerald Lloyd Wood
I knew celebrating would be futile since she simply doesn't understand normal things anymore. But, I wouldn't think of missing our anniversary without a card and flowers since we met at Hallmark Cards, a greeting card company in Kansas City where we both worked.
My visits now find her distracted, agitated or sleeping most of the time. Seeing her once as she walked arm-in-arm in the hallway with an impaired male resident was not shocking to me under the circumstances. Those things don't change my need to see her regularly to insure her safety and care. When friends ask about her, I explain that she doesn't know me anymore but I know her. I love to sit alongside her bed even when her eyes are closed. Getting little signs of approval like smiles or coos while rubbing her shoulders or whispering sweet nothings lets me know she is aware of my presence.
Dementia has imprisoned this remarkable woman of accomplishment in her own body with no way out and no hope. That is one of my greatest difficulties as her spouse because there is little I can do but be her dedicated advocate. A sense of loss causes spontaneous grief that comes more often now. Few words of hers may be found in Webster's dictionary as she now converses in a word salad that makes no sense whatsoever. I'm reminded that communication is more than words alone as I fake understanding with exaggerated facial expressions. About a month ago, I bent over to kiss her goodbye and say that I loved her as she slept. Making my day, she said, "Thank you" as clearly as a bell. It would seem a little thing but it was so big to me.
When I arrived yesterday she was sitting at a small lunch table with another resident who says only one word repeatedly; yet, the two of them were having a conversation of sorts. As I approached from behind and patted my wife on the shoulder, she turned with a startled look in her eyes. Suddenly, her demeanor changed as she beamed a beautiful smile like the Linda I've always known. It was as if she recognized me and was so glad to see me. Almost as quickly, she became distracted as she turned away to eat. Unavoidably, my eyes moistened momentarily at this priceless moment that felt so good in an otherwise unreal world that had been thrust upon us. Special celebrations somehow got lost in that same world.
Nevertheless, her million dollar smile that day is forever in my mind's eye.
---
© 2022 Gerald Lloyd Wood. All rights reserved. This story and accompanying art are used with permission of the author.
Don't Miss Gerald's Next Article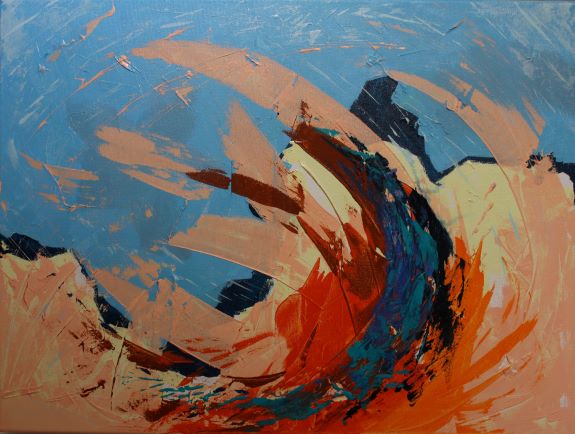 ---
Ready to Find Meaning and Hope?
Finding Meaning and Hope is a free program for family caregivers based on the book, Loving Someone Who Has Dementia: How to Find Hope while Coping with Stress and Grief by Dr. Pauline Boss. This which features videos with caregivers like Gerald and facilitator guided discussions.
---
---