Creative Self-Care: Take a Doodle Break
November 1, 2023
|
6
Minute Read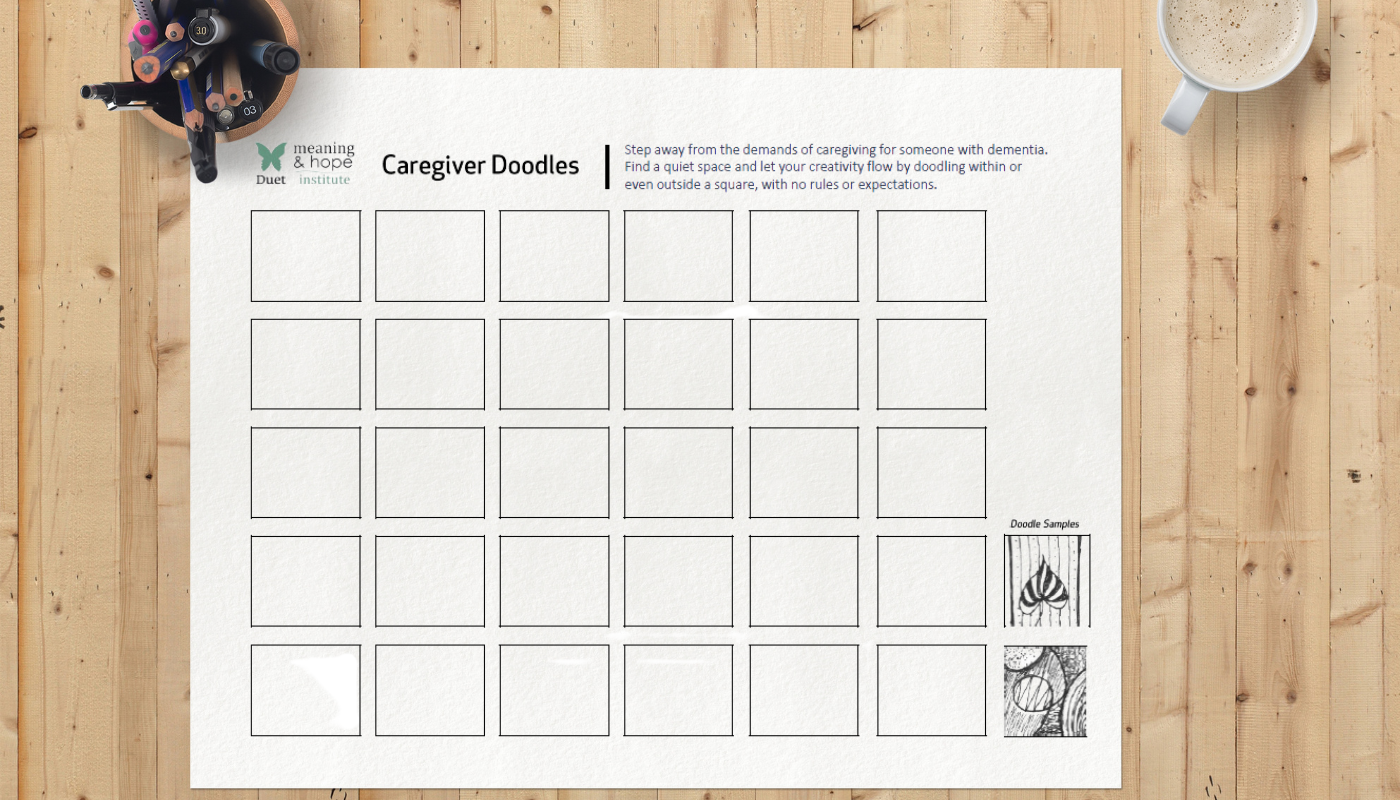 November is National Family Caregiver Month as well as National Alzheimer's Disease Awareness Month, a time to recognize and honor the incredible dedication and care that you provide to your loved ones, and particularly those with dementia. We understand that caregiving can be both rewarding and challenging, often leaving you with tangled thoughts and heightened stress. That's why we're introducing the "Caregiver Doodle Break" activity, a small but impactful way to help you destress and find a moment of solace in your busy day.
---
The Doodle Break:
We invite you to take a daily, much-needed mental and emotional break by embracing your creativity. Find a quiet space, grab a Post-it note or a piece of paper, and draw a 1-inch square. Within that square, let your thoughts flow onto the paper in the form of doodles. You may wish to set a timer for a few minutes, or not – there are no restrictions or expectations; it's about you and your creative expression.
Download our handy calendar below for a month's worth of doodle breaks to use daily, a few at a time, or any other way you choose.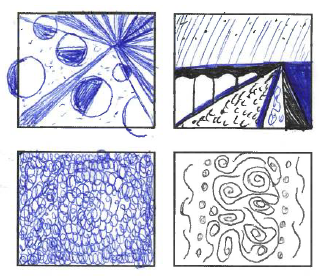 Why Doodle?
Doodling is a wonderful, low-pressure way to unlock your imagination and reduce stress. Doodling has been proven to stimulate creativity and provide a sense of calm and mindfulness.
---
Share your Doodles
After creating your daily doodle, consider sharing it with us! Snap a picture, upload, and submit below. Doodle submissions will be collected and posted online upon verification. By sharing your creations, you help build a community of caregivers supporting and inspiring one another to take a moment for themselves amidst their caregiving responsibilities.
---
Thank you for your unwavering dedication to your loved one. We hope this activity brings touches of peace and inspiration to your journey.