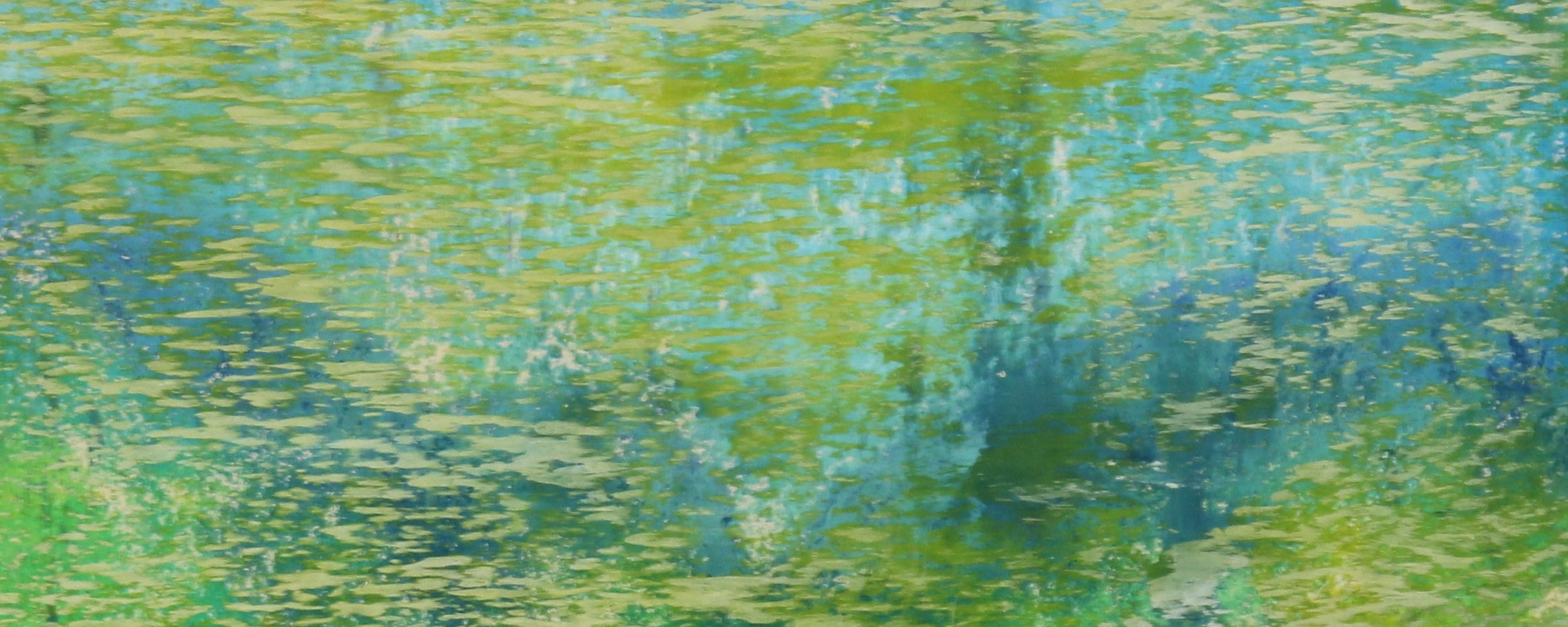 Summary
"Stories from a Caregiver" is a collection from the Meaning & Hope Institute that features the first hand experiences of family caregivers as they face moments of challenge and clarity along their journey to find meaning and hope.
"This series of short stories and the accompanying original art were created to document and share my journey as a dementia caregiver. If you are caring for a loved one who is challenged by Alzheimer's or another dementia, may they resonate with you while seeking meaning in your caregiving work and a better, brighter and healthier future. If this is your first time stopping by, I recommend starting from the beginning with Story #1: A Few Things I've Learned."
– Gerald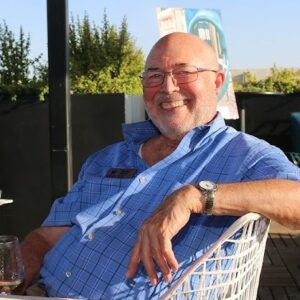 ---
Stories from a Caregiver: Love, Resiliency, and Renewal
Story #2: Accepting Reality
By: Gerald Lloyd Wood
There are times in life that are painful. At the top of the list is the passing of loved ones. Grief at such times is so powerful it reveals the extent of our human emotions. Each loss is a reminder that our earthly sojourn is precious and brief, giving pause for reflection and gratitude. Consequently, I took extra time to think about a worthy tribute to honor my late wife, Linda, with whom a sacred bond was shared for almost fifty-six years. The reality of life without her began over eight months ago. Yet, I believe acceptance will come if I am able to focus more on what I had than what I lost. Simply, she made me complete.
All who knew and loved this beautiful woman with her signature snow-white hair and positive energy would agree her aura was unique. Indeed, she was a strong person whose influence upon all of us was significant and deeply felt. I watched with pride as she advanced rapidly in every position she ever held. Her wise counsel, influence and amazing eloquence were frequently sought by those who admired and trusted her. Moreover, she was a loving wife, mother, daughter, sister, cousin and friend. Her high standards and example inspired the best from me and our three sons. It seemed unjust that a woman with such a sharp mind should have suffered Alzheimer's disease. But, she fought back as if she was on a mission by contributing unselfishly in clinical trials and as a research donor.
I will always believe that she awaited my turn to be holding her hand for that final touch when her last breath came…
In her final hours, family members took turns sitting in a bedside chair at Hospice of the Valley's Eckstein Center. I will always believe that she awaited my turn to be holding her hand for that final touch when her last breath came. Only the day before, she had opened her eyes and winked at me across the room. Her direct eye contact and smile will always be remembered as those eyes closed soon thereafter in coma, never to open again. Her passing was painless and peaceful, a gift of compassion for our family who shared that moment together. A faith service by the chaplain beforehand prepared us spiritually for letting go.
An intense feeling of loss came over me like a wave from a guarded place inside that I didn't know existed. Such emotion from the depths of my soul had never been felt before. Even now, grief oscillates as a perceptible ache. Reminders of our times together in photographs, music and mementoes are sometimes accompanied by tears and audible wails in private. Such remembrances shall never go completely away, nor would I ever so wish.
Thus, we honor the memory of Linda Lee (Taylor) Wood whose presence made a difference in the course of her life and ours. Surely, there are no words that adequately express our loss, my loss.
A "Taylor-made" match for just the two of us occurred at birth making us soulmates for life. Indeed, this bond was set in motion by the decision of her birthmother, Mary Grace (Dingman) Bernard, to give up her only offspring, Baby Betty, late in life through adoption. A successful search led to a picturesque rural churchyard grave on a hill in Illinois beneath a mature Cedar tree. Sadly, it was too late for her to become part of our family as Grandma Grace and to share our love for this amazing daughter she conceived and delivered. Embracing my wife, this day of days, at journey's end, is etched forever in my mind.
---
© 2022 Gerald Lloyd Wood. All rights reserved. This story and accompanying art are used with permission of the author.
Don't Miss Gerald's Next Article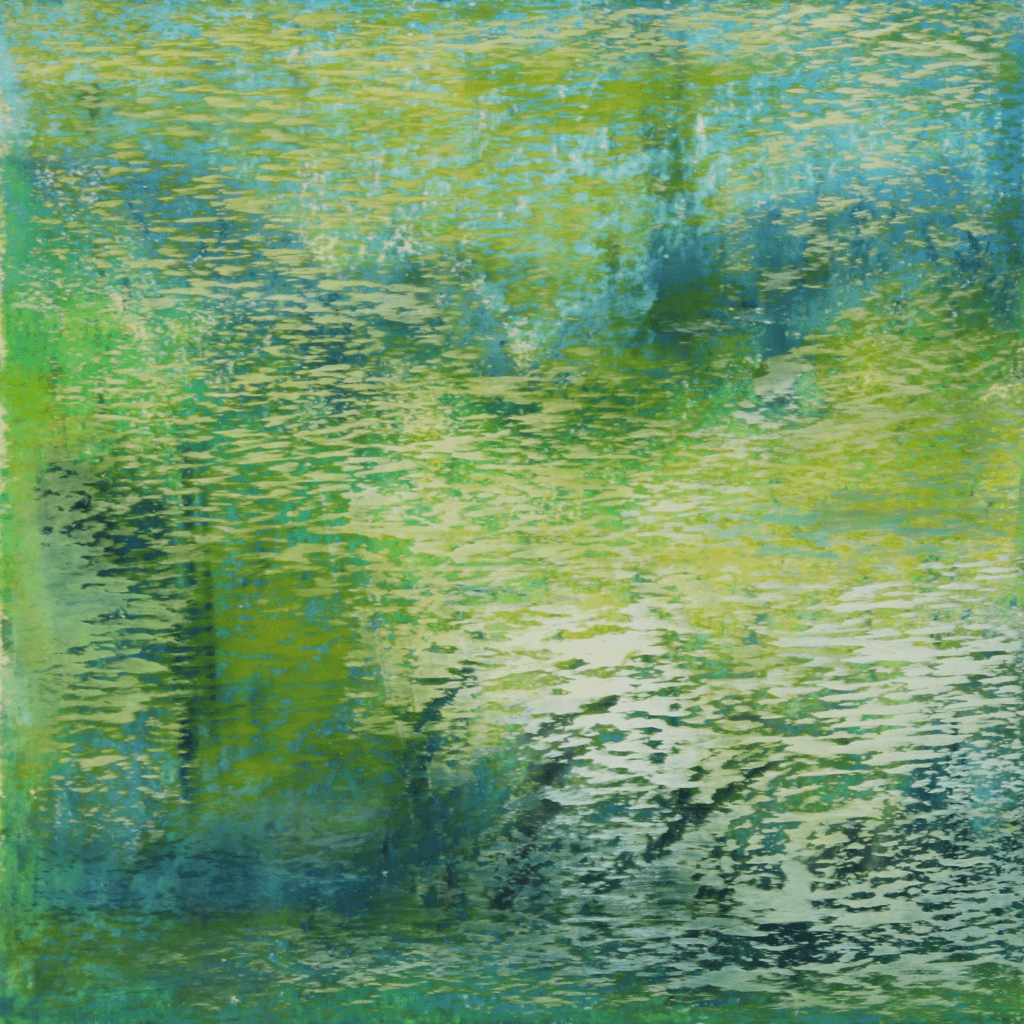 ---
Continue Reading
---
Ready to Find Meaning and Hope?
Finding Meaning and Hope is a free program for family caregivers based on the book, Loving Someone Who Has Dementia: How to Find Hope while Coping with Stress and Grief by Dr. Pauline Boss. This which features videos with caregivers like Gerald and facilitator guided discussions.
---